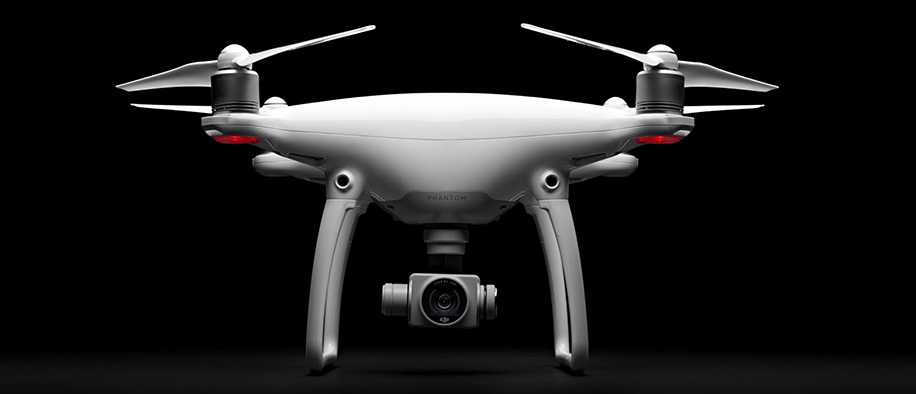 SEE OUR OFFER:
PHOTOGRAMMETRIC FLIGHTS / LASER SCANS / POINT CLOUDS!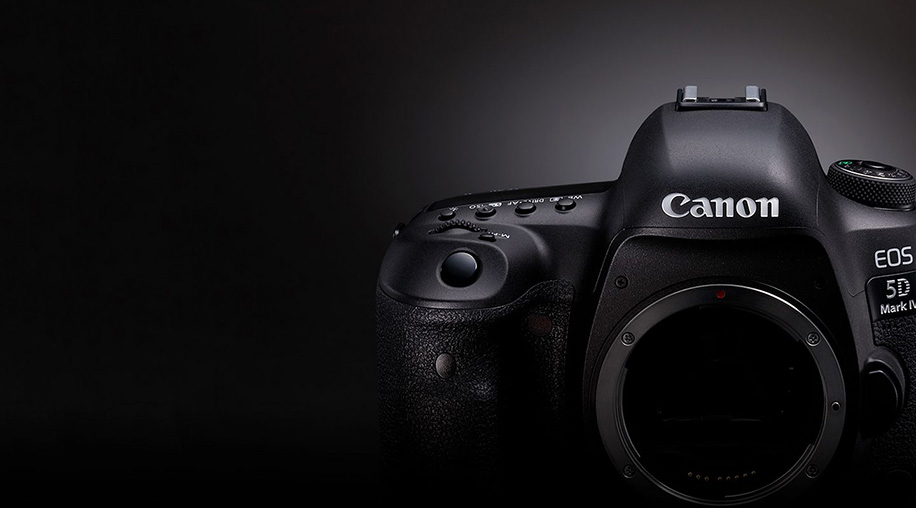 Thanks to the implementation of ultra-modern technologies in our company, we are pleased to present you with unmatched quality surveying, based on photogrammetry and laser scanning.
Architectural surveys have never been so precise!
We are able to make 3D models of objects with accuracy up to 2mm!
Advanced technology is based on drones and hundreds of shots from the air. Then, with advanced software, we get spatial computing. Photos are precisely positioned in space and then so-called point clouds are being created.
Based on the point cloud, we are able to make a very precise BIM model.
We carry out photogrammetric flights for:
architectural surveys
geodetic surveying
terrain models for visualizations
We do also:
aerial photos and videos for marketing purposes
proffesional video editing with music and professional lector
Ask for your quotation today!
OFFER <- click here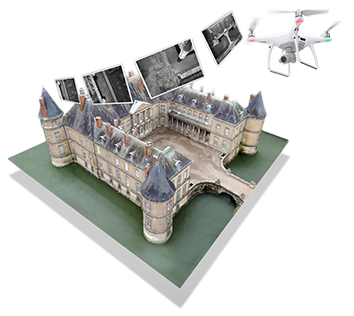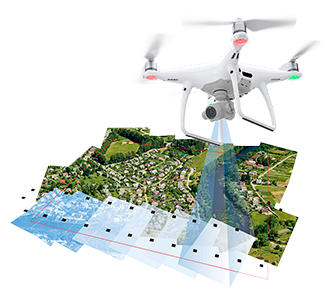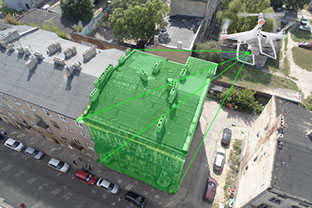 For precise inventorying
we use a professional scanner
Leica ScanStation C10
300 metres range!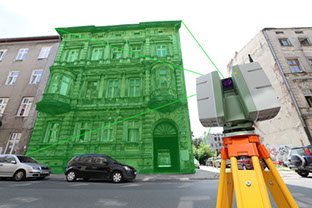 Object is being scanned from the outside as well as the inside with a laser scanner, while supported by drone photogrammetry for the clouds creation of external hard-to-reach places, eg: roofs.
As a result, we get a very precise point cloud ready for further processing.
The point cloud serves as the basis for creating a precise BIM model, from which we produce all technical documentation: floor plans, cross-sections, elevations.
Thanks to this technology, the survey is very precise and the overall execution time is dramatically shorter than traditional methods!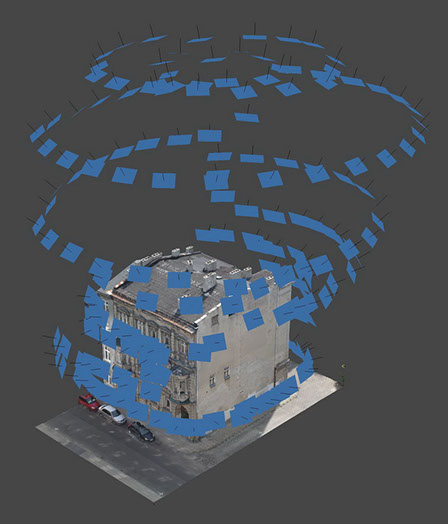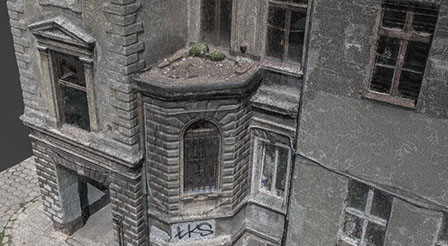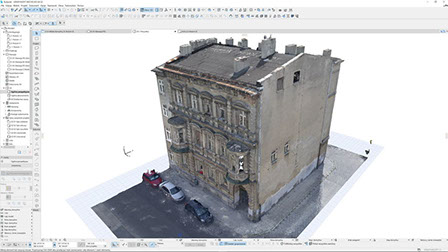 Przykład jednej z naszych realizacji: Łódź, Włókiennicza 11, dom Hilarego Majewskiego. Skan na potrzeby rewitalizacji kamienicy.
Thanks to top-notch equipment, our measurements are done professionally with great attention to detail!
Canon 5D mark IV + L series lenses
Special licensing allow us to make commercial flights in almost any location!
BVLOS up to 25kg license!
dron DJI Phantom 4 Pro / 4k 60 fps!
DJI Matrice 600 can be rented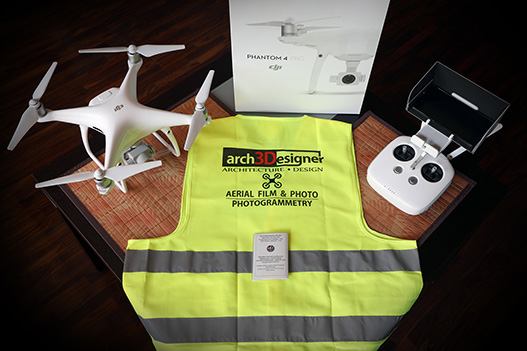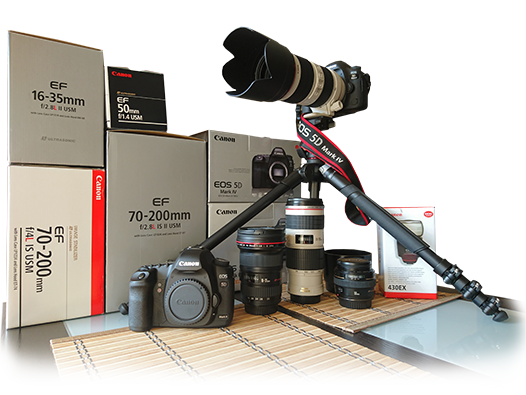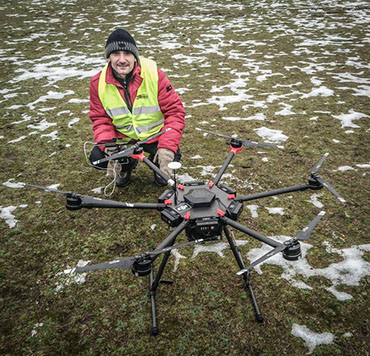 XIX CENTURY TENEMENT HOUSE, LODZ
TENEMENT HOUSE 1898 y, INOWROCLAW
OFFICE & HOTEL BUILDING CA. 10 000 SQM, WARSAW
1752 YEAR MANSION, JESIONNA
TENEMENT HOUSE, LUBLIN, KRAKOWSKIE PRZEDMIESCIE
G1 & G2 FACTORY BUILDINGS, LODZ, TYMIENIECKIEGO
MISC SURVEYS, POZNAN / LODZ
CATHETRIC CHURCH OF JESUS CHRIST, CRACOW
AREA COMMISION BUILDING, LUBLIN
LA PLAYA PALACE - INTERIORS, SOPOT
POST FACTORY BUILDING, LODZ, TUWIMA 10
GROUNDLAND AREA UNDER ŁOWICZ
JAGUAR SALOON, LODZ, PRZYBYSZEWSKIEGO 176/178
OFFICE BUILDING, LODZ, ZACHODNIA 70
DERMATOLOGICAL HOSPITAL, LODZ, KRZEMIENIECKA 5
Photogrammetry in animation!
Here are examples of the photogrammetry & scans implementation into an animation. With this combination, we can create professional-looking projections of the existing state, combined with newly designed architecture! The whole picture is completed by a professional production compiled into a 3-4 minute video clip with the background music.
What are you waiting for? Send us a request for quotation for your design today!